Tag Cloud
Featured Review
Awakening (The White Stealth Clan) is book one of a romance erotica series by Sarah Stein. The story focuses on a young woman named Analyse Jenkins who has known since birth that there is something unique about her existence. Her path eventually leads her to a man named Worwick Mitchell, who is looking to secure his place in The White Stealth Clan, but there are rules he must follow to obtain what he wants. Their first meeting is interesting … To say the least.
Although this book is romance erotica, it very much reminded me of a popular YA series, such as Twilight, but with a lot more wolves and, of course, sexier situations. I enjoyed the chemistry between the main characters, Worwick and Analyse. I liked how their relationship was driven and ruled by instinct. Anyone who reads romance erotica will enjoy the sexual tension sprinkled throughout the story, as well as the intense scenes (sexual and non-sexual) between Worwick and Analyse. 
Although I wanted to read more, the story ended with the setup for the next book. Stein stated that she hopes for a May/June release this year. The next book will be Captive; she plans to have three or four released.
Overall, Awakening was a good start to this series. I recommend it to erotica readers and to those who enjoy supernatural romance stories. You can find Sarah on Facebook, Twitter, Goodreads, Amazon, Instagram, Linkedin, and on her website, which I have linked at the bottom.
Happy Reading!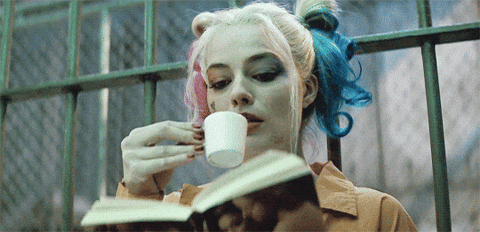 Website: http://sarahsteinauthor.wordpress.com/
Facebook: http://www.facebook.com/authorsarahstein/
Twitter: http://twitter.com/Author_SarahS_
Goodreads: http://www.goodreads.com/author/show/256144.Sarah_Stein_
Instagram: http://www.instagram.com/authorsarahstein/
Amazon: http://amazon.com/author/sarah_stein   
Linkedin: www.linkedin.com/in/authorsarahstein
Please reload